Date:
Saturday, February 13, 2021 - 1:00pm to 4:30pm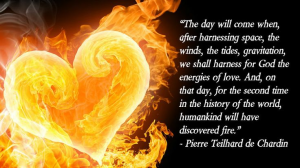 (Scroll down to register.) Enjoy rejuvenating time reflecting in nature's winter wisdom.  An interactive presentation by Pierre Teilhard de Chardin, SJ expert, Dr. Laurie Eloe (University of Dayton Religious Studies), will invite you to become part of the Creation story he tells that inspired Thomas Berry's Great Work and Pope Francis in Laudato Si.  Afternoon includes prayer, input, optional sharing and dialogue, time for personal reflection and ways to observe and pray with nature in winter presented by Marianist Environmental Education Center staff. You'll receive resources to nurture your journey in the upcoming Lenten season.
Free for Friends of MEEC members, $10 for non-members. Registration also free for University of Dayton students; email info@meec.center for a registration code.
To become a Friend of MEEC, click here.

This program is co-sponsored by the Hanley Sustainability Institute, the Department of Religious Studies (Dr. Jana Bennett, Chair), the Fr. Ferree Chair of Social Justice (Dr. Kelly Johnson) and the Gudorf Chair in Catholic Theology and Culture (Dr. Vince Miller) at the University of Dayton.
Register